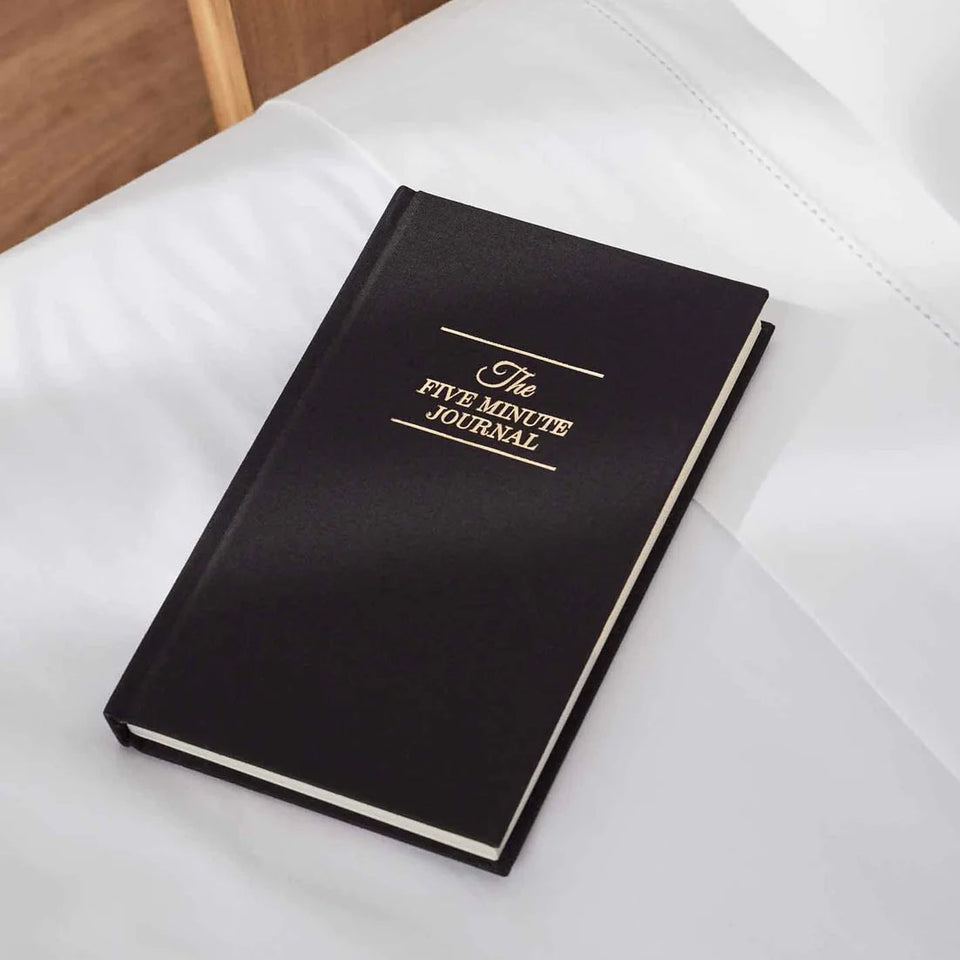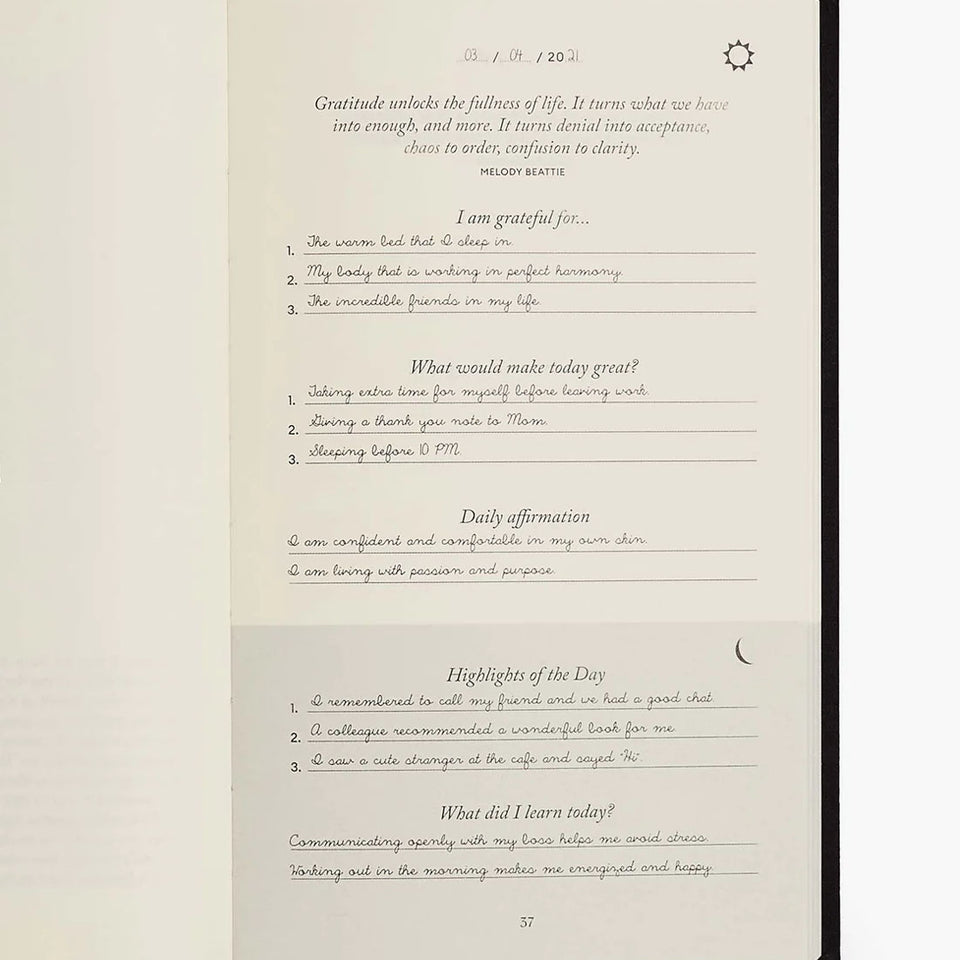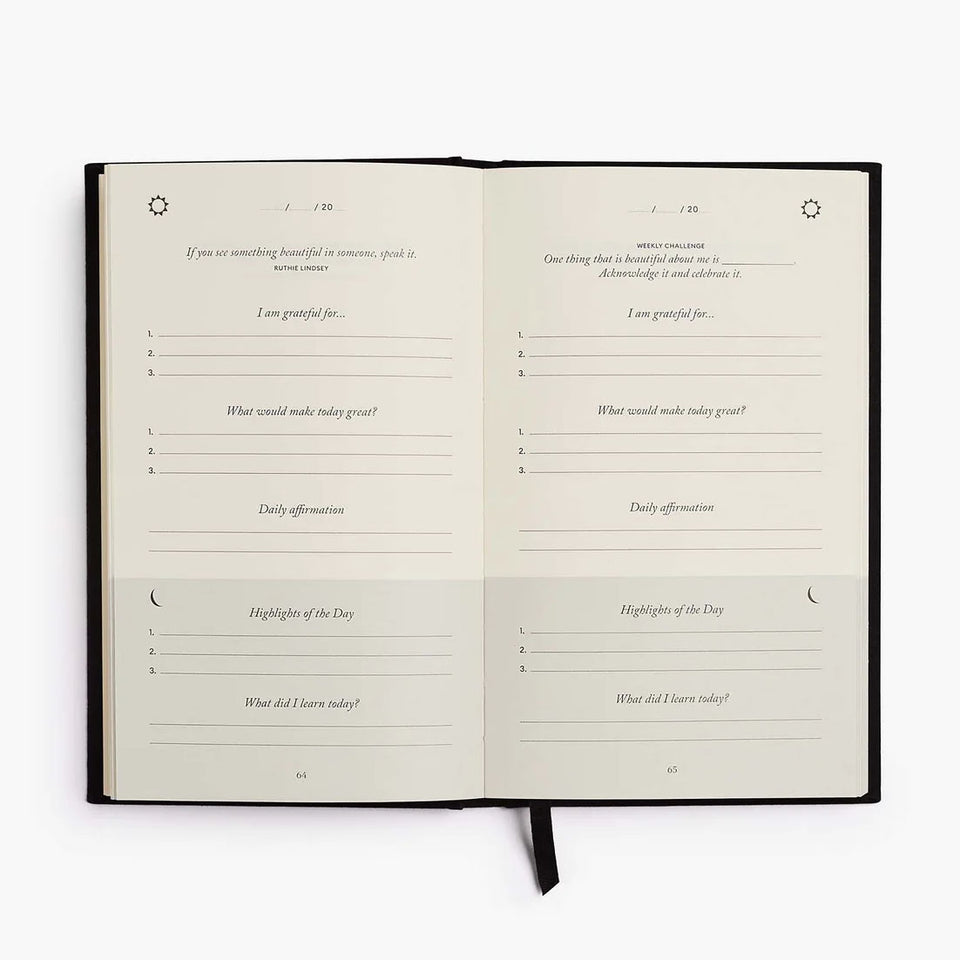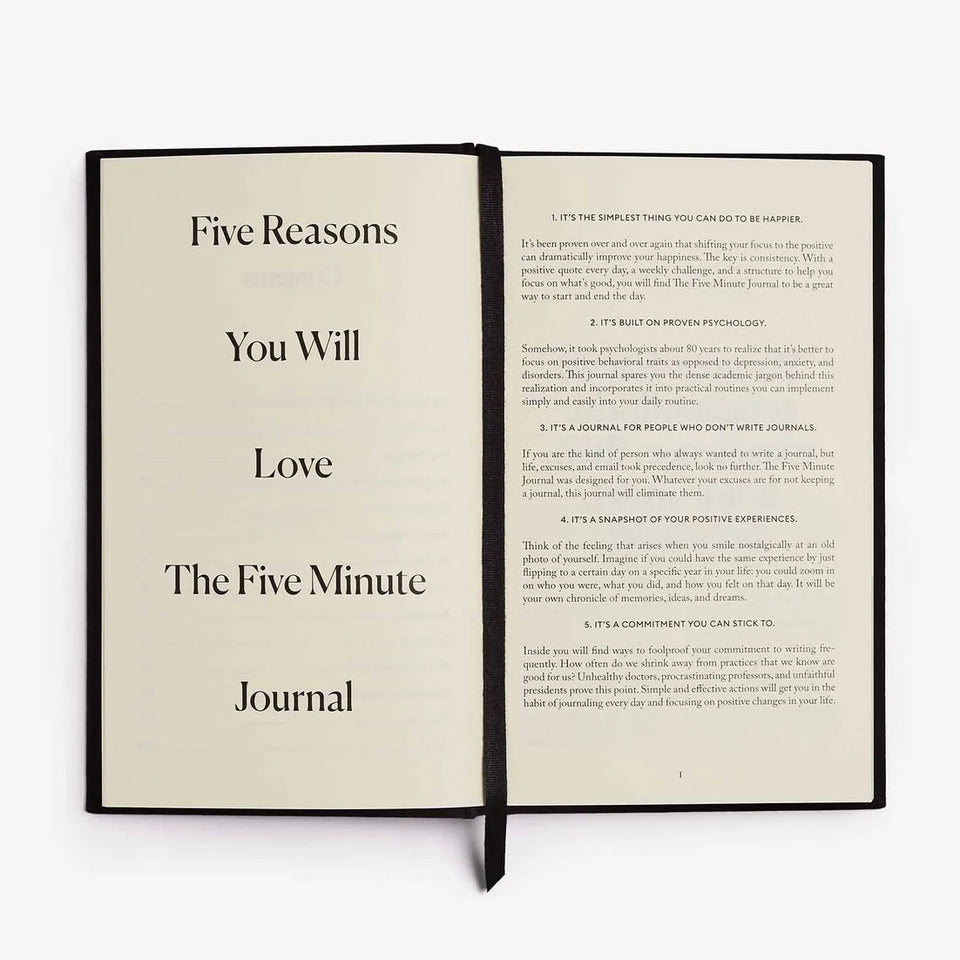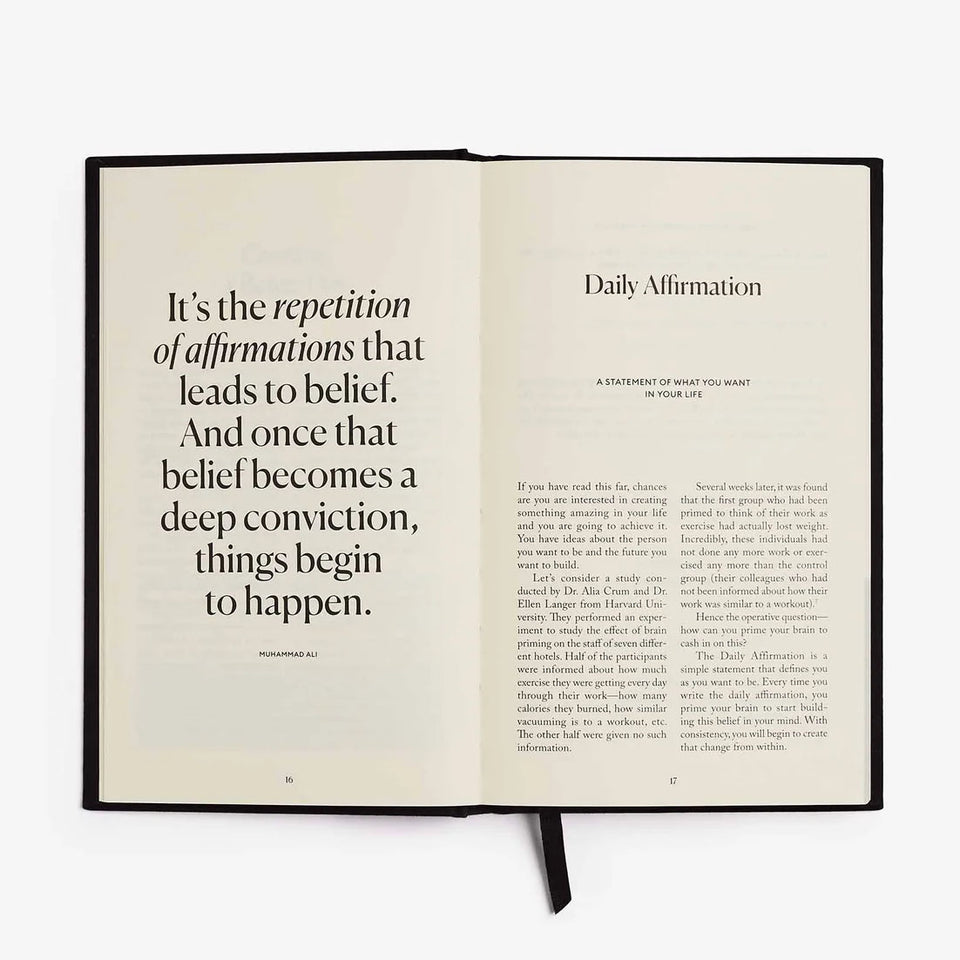 THE FIVE MINUTE PLANNER - BOLD BLACK
IC-5MIN-BLACK
The simplest thing you can do to start and end your day happier in just 5 minutes a day. The Five Minute Journal uses proven principles of positive psychology in a guided gratitude journaling format. Cultivating gratitude can positively impact all areas of your life—from personal growth and emotional intelligence, to meaningful relationships and enhanced productivity.
- The original gratitude journal that ignited the guided journaling movement in 2013.
- Insightful and guided introduction to mindfulness and positive psychology6 months of daily journaling to stay in the habit of practicing gratitude5 daily prompts focused on gratitude and self-growthWeekly Challenges to build confidence and leave the comfort zone
Undated, lasts 6 months. 264 pages. 100% recycled, biodegradable, and FSC certified paper. Bound in 100% linen fabric. 100% cotton sew bind. One 100% cotton ribbon.
Measures approx 13.4 cm x 21.8 cm.