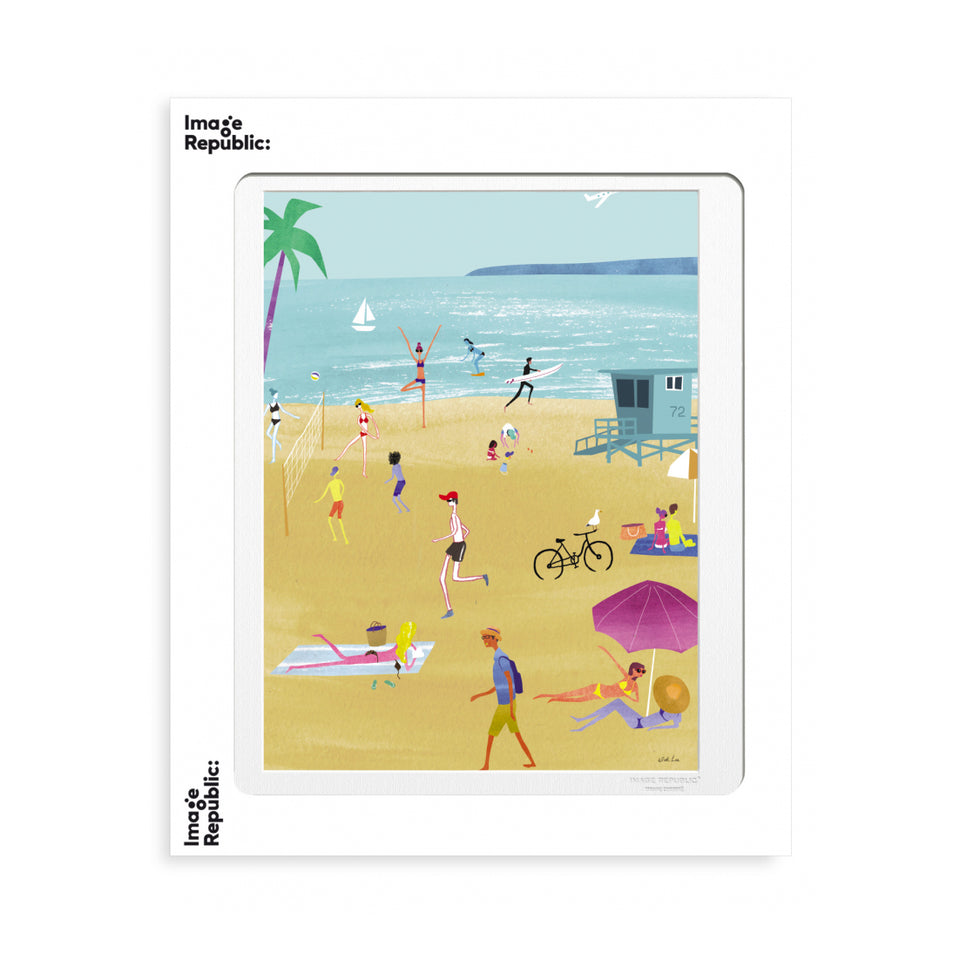 LA BEACH
IR-LLPP-LABCH
From the collection Why LA? Pourquoi Paris? Two illustrators are dedicated to each city: Nick Lu to L.A., and Eric Giriat to Paris.
Nick Lu studied at the Art Center College of Design in Pasadena, from which he graduated. Nick lives in Los Angeles where he is an illustrator for The New Yorker, Wired, the Boston Globe, PlanSponsor, Bloomberg View, Hahe Luft Magazine, Playboy Jazz, Poketo, Riney Advertising, and MacMillan Children's Publishing.
Eric Giriat started out illustrating for ELLE magazine in the 1990s. He has since worked for the press, advertising and publishers. He is internationally renowned and his clients range from fashion, economics, politics and psychology to children's books, interior design and the luxury industry and culture.
SIZE 30 x 40 cm + NOT FRAMED