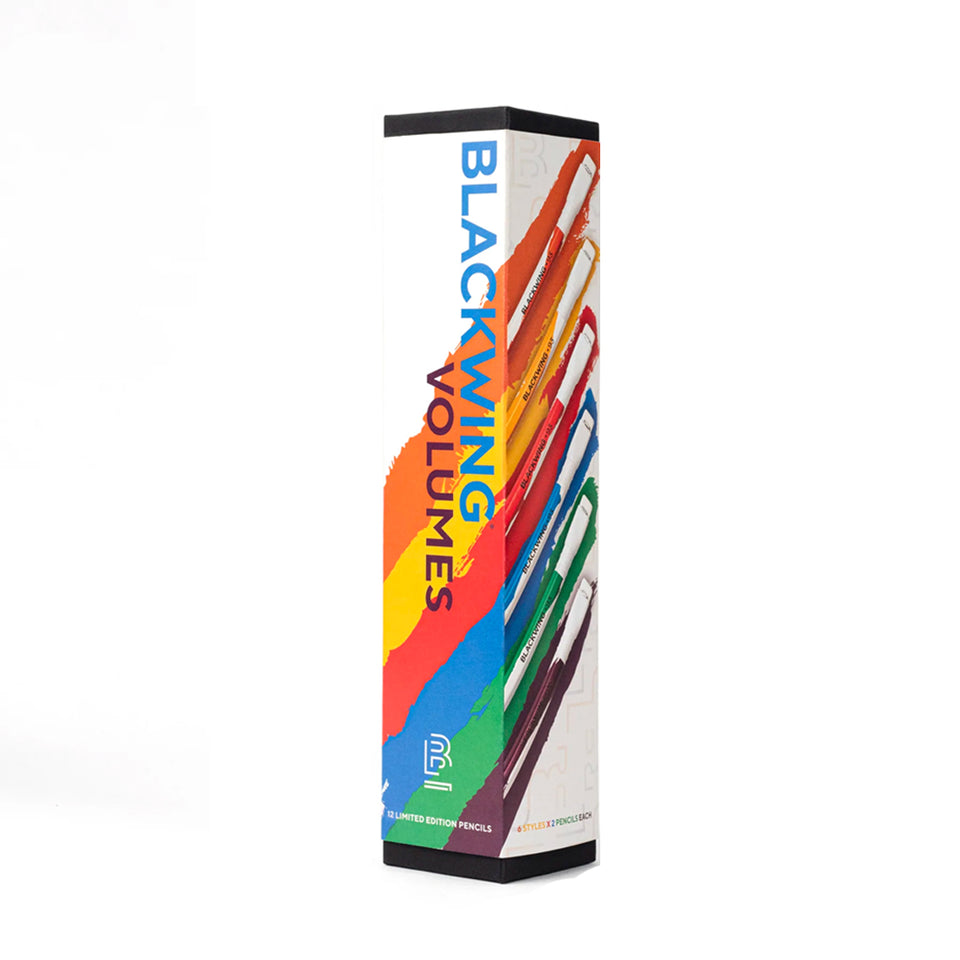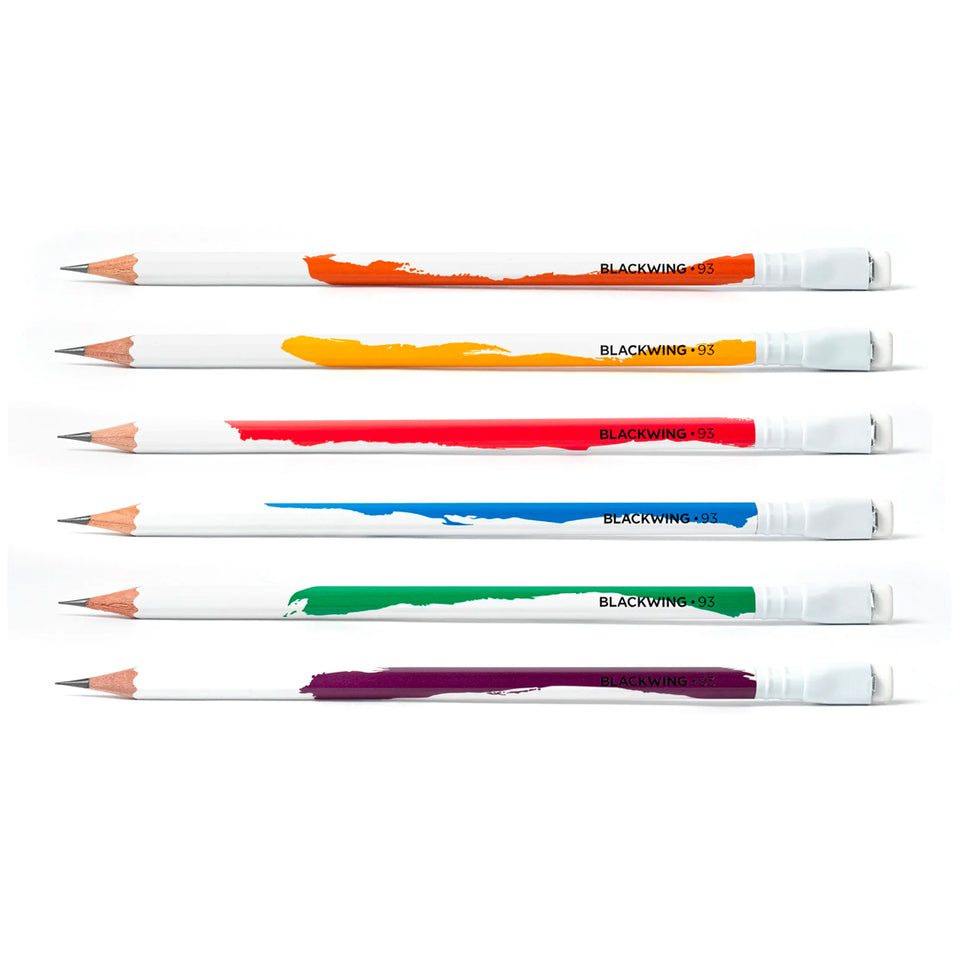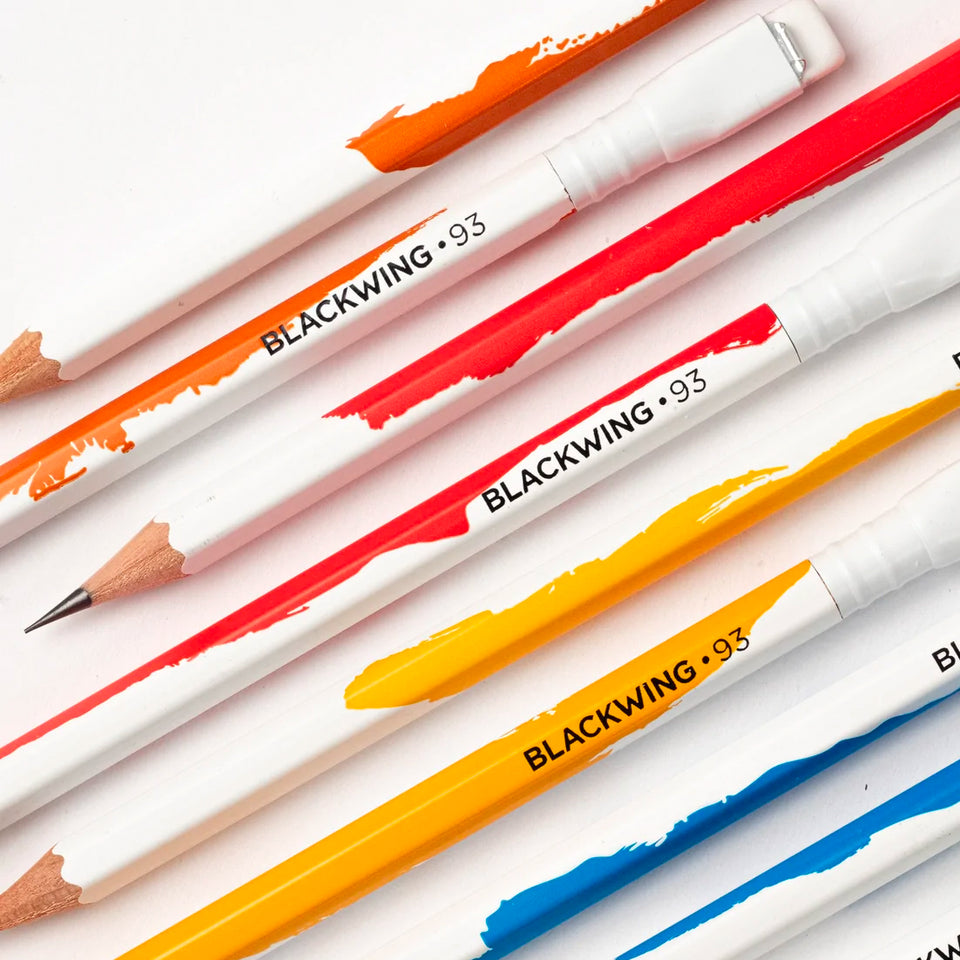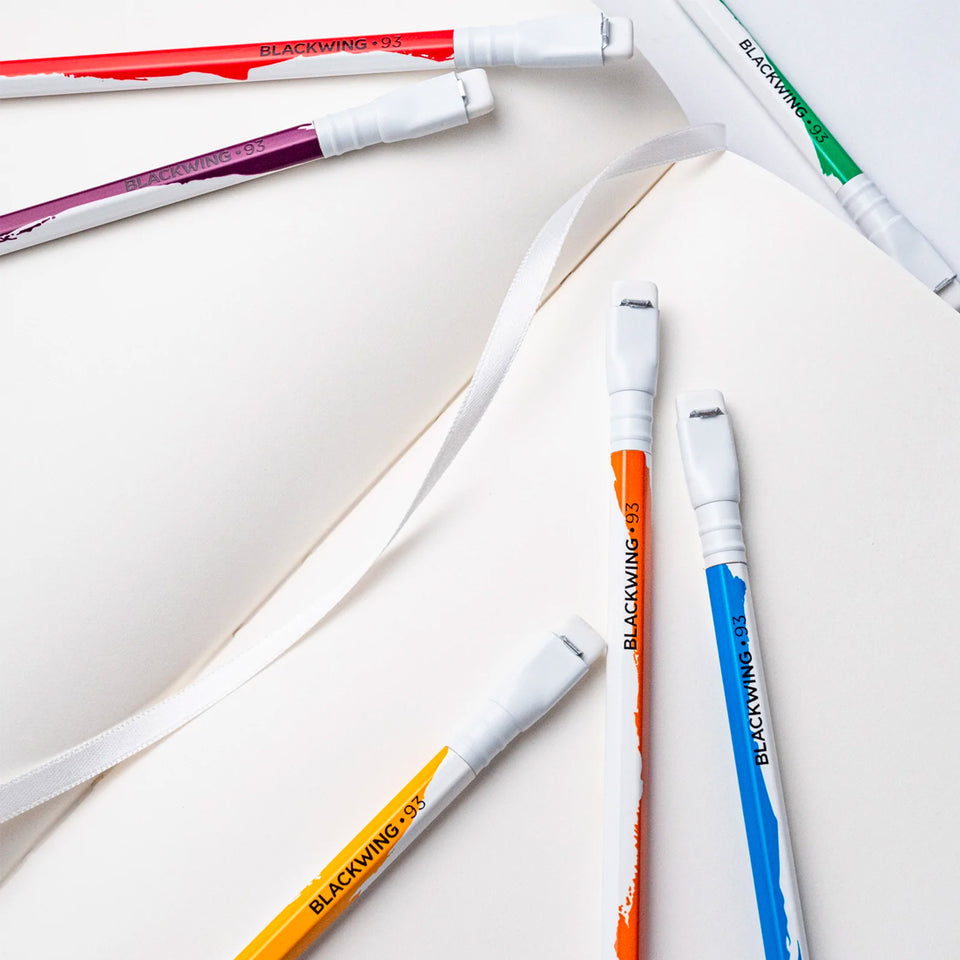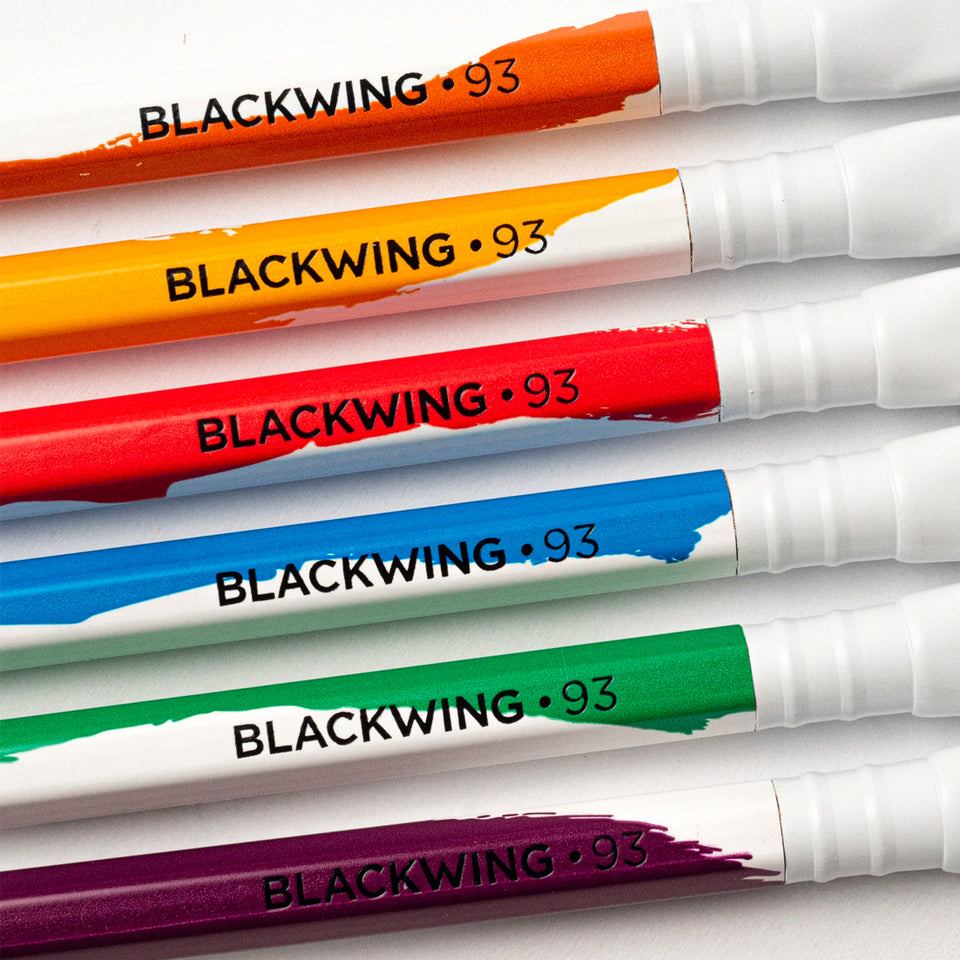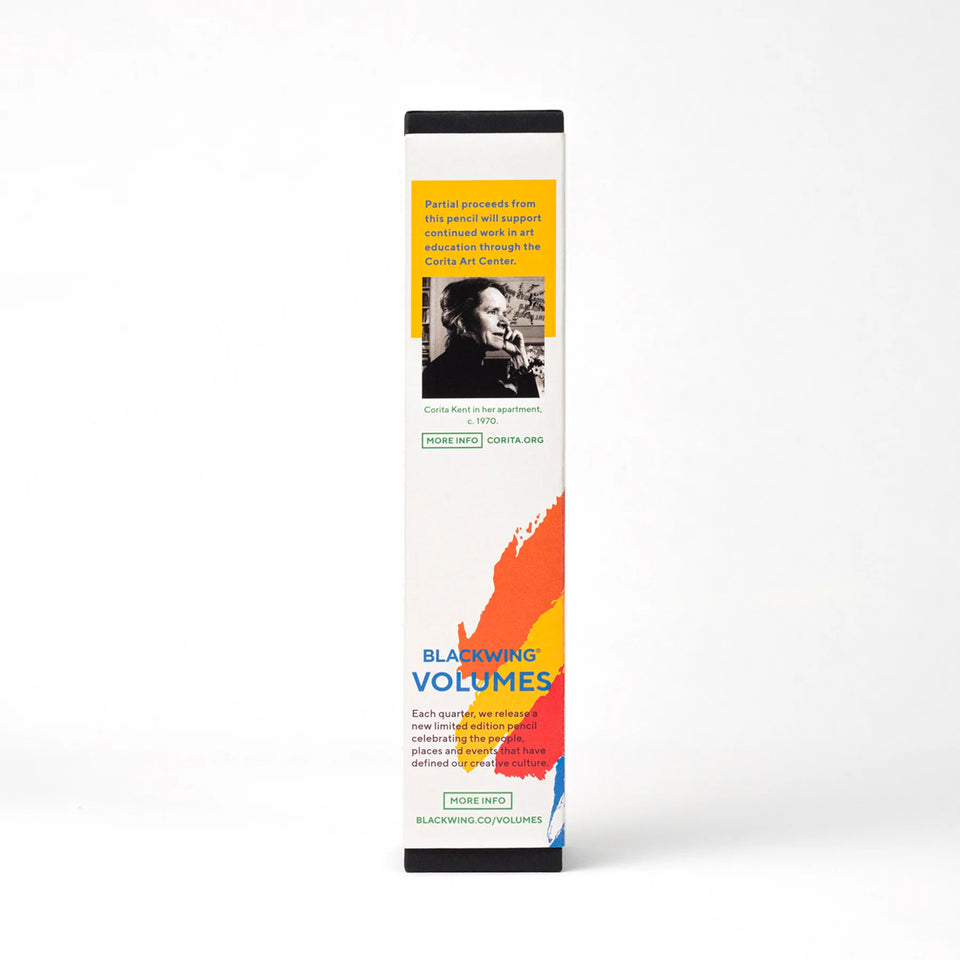 VOLUME 93 ( SET OF 12 )
BW-VOL93
Corita Kent was an educator, artist, and social justice advocate who believed that art could be a tool for dialogue, reflection, and change. 
While chair of the Art Department at Immaculate Heart College in Los Angeles, Corita asked her students to engage in "slow looking" exercises. Using a paper viewfinder tool that simulated the experience of using a camera, her students were able to select, isolate, and examine the details of the world around them. This resulted in piles of drawings that taught the students how to slow down and see the world with a fresh perspective.
This message of being present and curious permeated through every chapter of Corita's life and work. From the 1950's until her death in 1986 her art progressed from modernist interpretations of traditional religious subjects to pop-infused political statements and introspective examinations. The Blackwing 93 is a tribute to Corita and her message to slow down and find gratitude in the everyday. Each pencil features one of the six colorful brushstrokes that make up Corita's iconic rainbow swash. Commissioned in 1971, the rainbow swash adorns a 140-foot-tall natural gas storage tank along Interstate 93 in Dorchester, Massachusetts. The pencils contain our soft graphite and each set includes two of each color design.