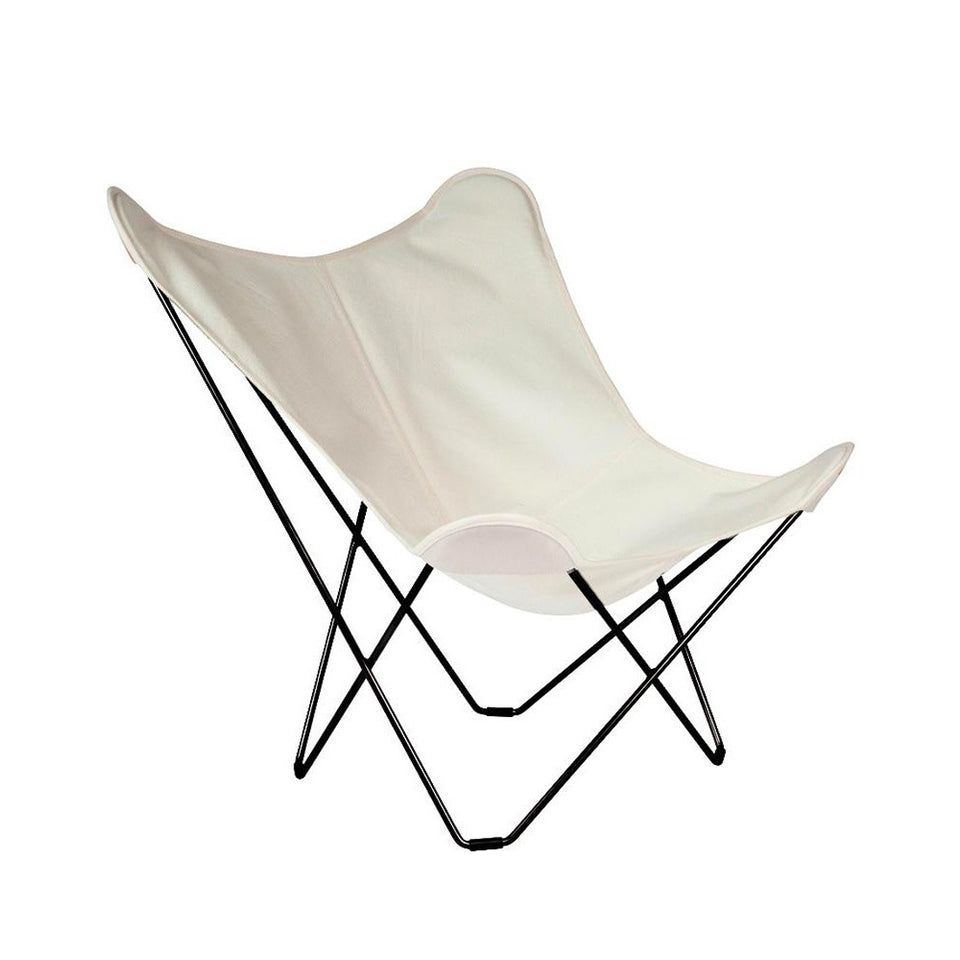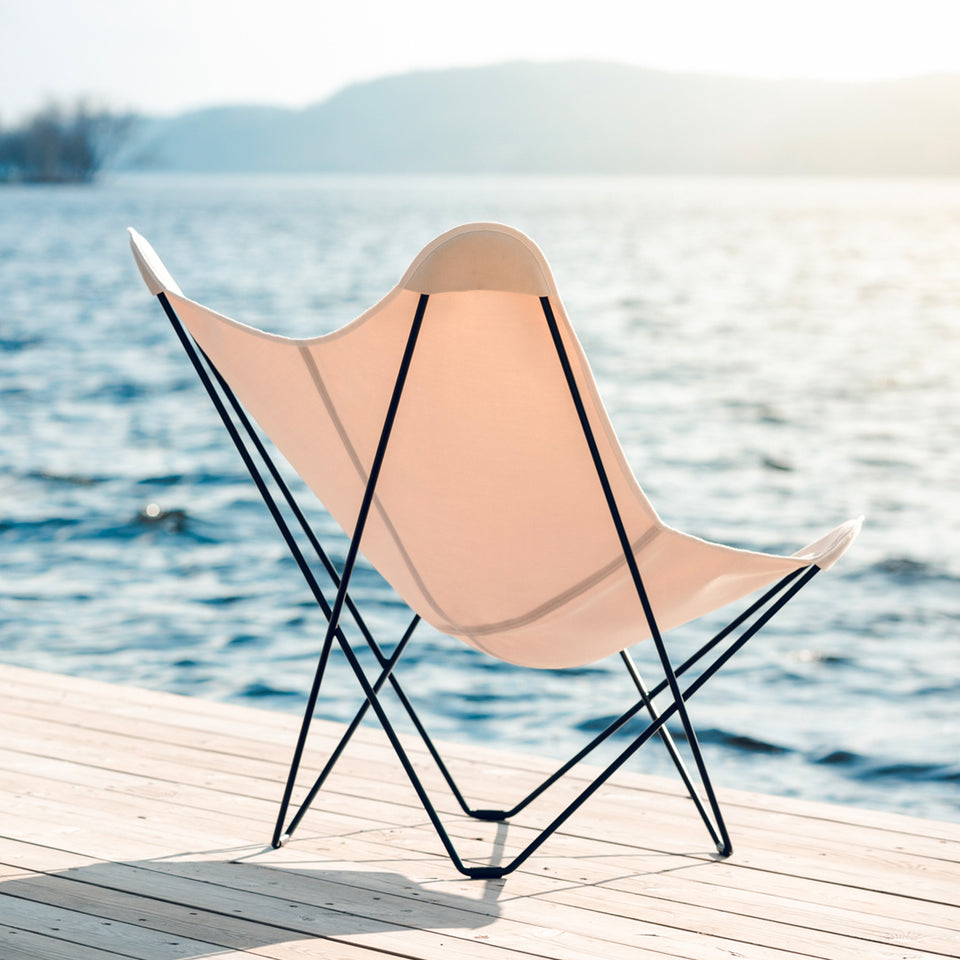 SUNSHINE MARIPOSA BUTTERFLY CHAIR
CUERO-NAT
Pampa Mariposa butterfly chairs were originally designed back in 1938 by three designers for the Swedish brand Cuero. It's now a classic piece of design thats available in many different finishes from its original leather origins. The chair comes flat packed in a compact box that quickly goes together in 4 steel pieces that connect together via the rubber floor feet.
Lars Kjerstadius of Cuero came across a classical Argentinian design. The "Butterfly Chair" consisted of leather and steel and was originally thought of as a fusion between craftsmanship and industrial production. Lars' admiration for this beautiful design and concept led him to dedicate ten years of his life to improving its comfort and style. Mariposa, meaning butterfly in Spanish, is the result of an attempt to create a butterfly chair adapted for the modern inhabitants of the 21 st century.
This beautiful, lightweight BKF has a cover made in the famous Sunbrella fabric that is highly resistant to UV light and rain. The frame has a zinc protection under its coat to protect it from rust.
The days of carrying furniture in and out of storage are over! Just leave it as it is and enjoy your garden or balcony whenever you want.
Height: 92 cm Width: 87 cm Depth: 86 cm