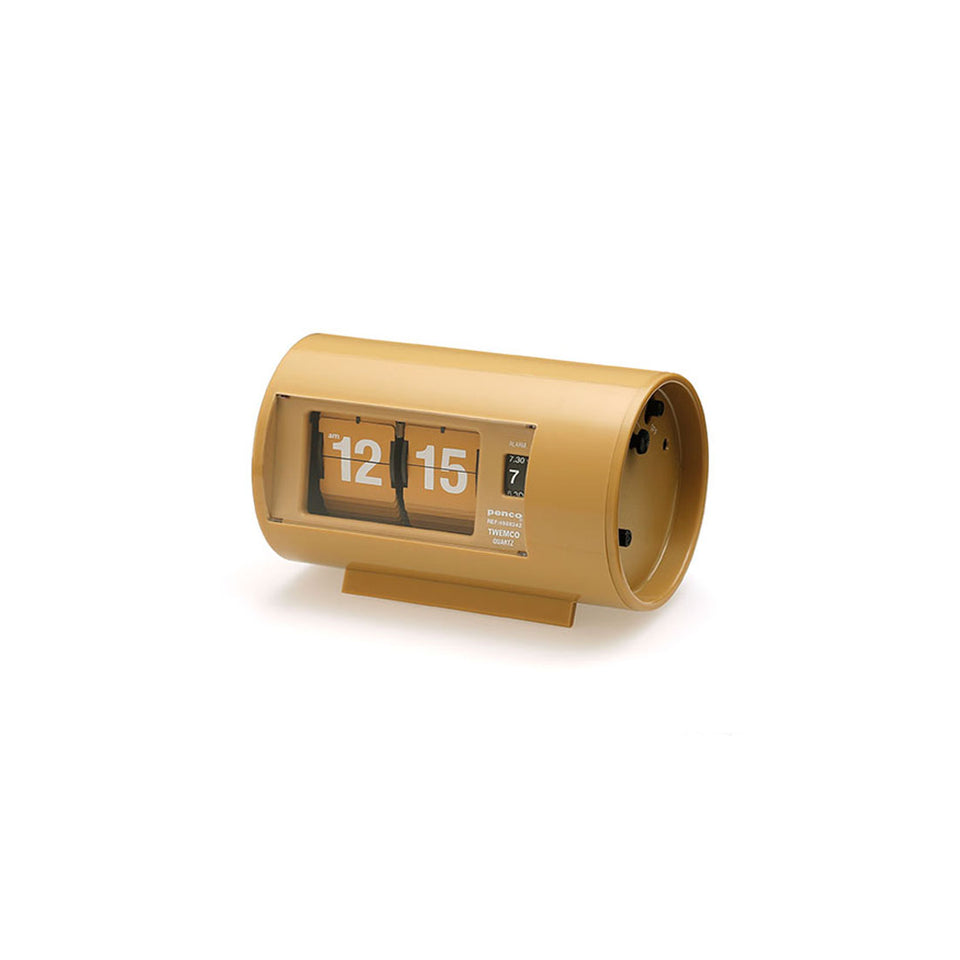 DESK CLOCK
PNC-CLCK
A collaboration between PENCO and TWEMCO creating a limited-edition page-turning clock, remembering its 20th-anniversary milestone. The classic TWEMCO AP-28 model paired with Penco's 20th-anniversary limited colors-beige, which blends a stylish and retro look; the slight sound made by the digital page-turning is worth hearing a hundred times. Clock size: 11.6 x 7.5 and depth 7cm. 
When setting the time or alarm, please turn off the alarm switch to avoid destruction.
Please avoid placing the product near items with a strong magnetic field such as TVs or speakers. The influence of magnetism may cause the product to be delayed or stalled. One AA battery included.